Quality is life of Allopto. Our firm commitment is to deliver world class product to our customers and forever exceed their expectations.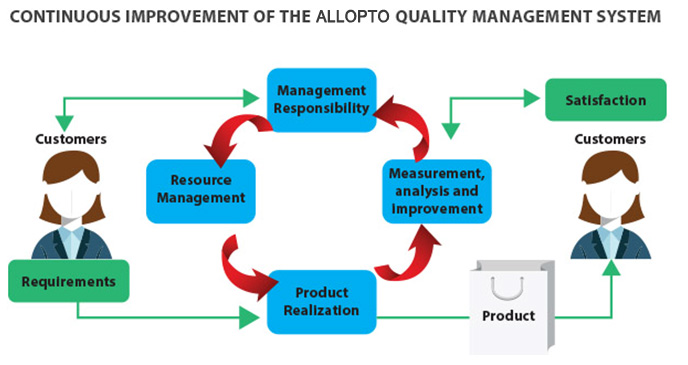 QUALITY MANAGEMENT SYSTEM
Use our Quality Procedures and Processes as Enabling Tools to always provide our customers with high Quality products
Ensure compliance at all times to our SGS ISO9001:2015 Quality Management Standards
Integrate our Voice of Customer Expectations with our Supplier Partners Capabilities and Allopto's Manufacturing Expertise, to deliver the highest Quality levels that ensure success
Our selection of all test equipment must meet the international well-recognized and proven top-class precision quality, to ensure that we could provide products with highest quality & specification demand.